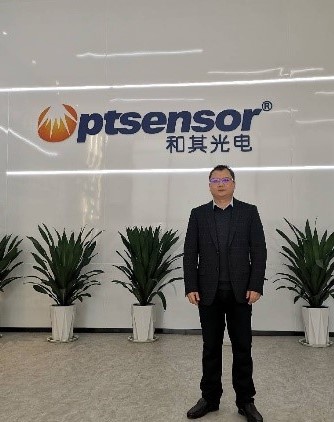 Wensong Zhang, Chair, Distinguished Professor
Xi'an Herch Opto-Electronic Technology Co., Ltd.
Wensong Zhang, male, was born in 1978. He is Chairman of the board of Xi'an Herch Opto-Electronic Technology Co., Ltd., Researcher of Xi'an Institute of Optics and Precision Mechanics, Chinese Academy of Sciences, and Distinguished Professor of Xi'an University of Arts and Science. He was selected as a leading talent in science and technology entrepreneurship of the National "Ten Thousand Talents Plan" in 2018, Innovative and Entrepreneurial Talents of the Ministry of Science and Technology and the Rising Star of Science and Technology in Shaanxi Province in 2015. He was also honored as Excellent Talents of Shaanxi Province.
Professor Zhang is engaged in research and industrialization of optical fiber sensing technology and measurement system. He has taken charge of over 30 national projects, won more than 70 patents and set up a company, Xi'an Herch Opto-Electronic Technology Co., Ltd. His research work has promoted the transformation of scientific research into practical application and accelerated the industrialization of transformer winding fiber optic temperature controller and other products. It also helped break the bottleneck of key temperature parameter measurement technology in several important fields and advance the overall technical level of online temperature monitoring in my country's power, petroleum and other fields.